Latest News
---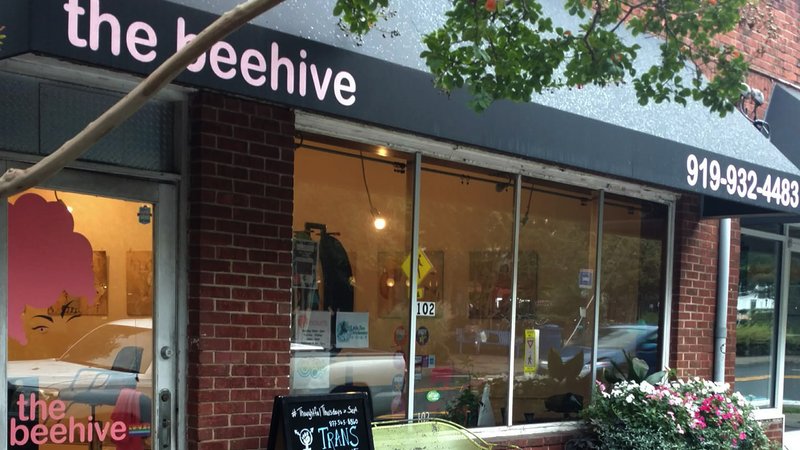 We're happy to report that we made it through Hurricane Florence with no problems. The streets of Carrboro are ...
Upcoming Events
---
2nd Friday Art Walk: new paitings by Alison Nickles

From our very own Alison, stop by during 2nd Friday Art Walk to see a new group of paintings that explores the magically fantastic life of young girls. Each piece draws inspiration from folklore, fables, and children's unending wonder at the natural world around them. Refreshments provided. 

RSVP on Facebook

NOTE: This event has been postponed until October due to Hurricane Florence.
Specials & Incentives
---
Loyalty Program
All services at The Beehive have a point value, which means that every time you get pampered you are racking up the points. When you reach one hundred, you recieve a free haircut!
Referral Program
Everytime you refer you friends, family and coworkers to the Beehive, you get 10 points! Make sure to tell them to drop your name to the receptionist so she can reward you with your extra points.
Pre-Book Raffle
At the beginning of each quarter we draw nine winners. All you have to do is pre-book your next appointment before you leave and your name will be entered. Good luck!