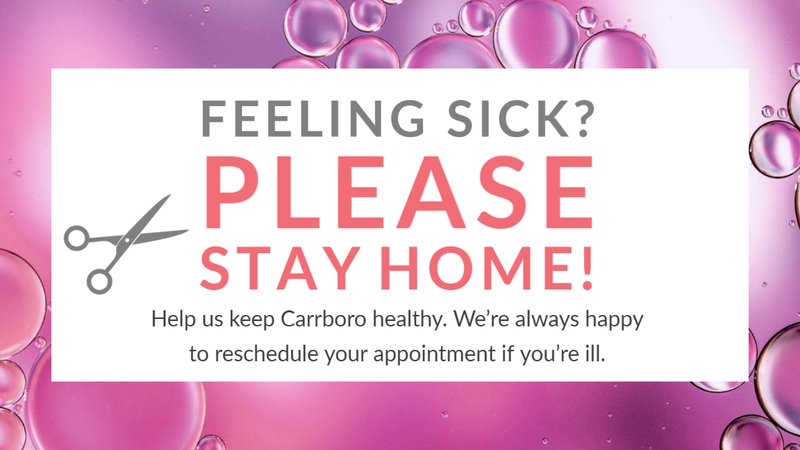 COVID-19
Hey 'Hivers! The news has been scary, so we wanted to take a moment to let you know what we're doing to prevent the spread of COVID-19.
All stylists are trained to follow State Board Infection Control Procedures which include frequent hand-washing, disinfected shampoo bowls, combs, brushes, tools and stations, and freshly laundered capes, color smocks and towels.
Our receptionists are keeping the salon sparkling by cleaning our door handles, front desk, coffee cart, and credit card machines with disposable disinfectant wipes every 2 hours.
Our staff is trained to recognize the symptoms of both the coronavirus and flu, and will stay home if they develop any symptoms. We're also asking any clients with a cough or fever to reschedule their appointments. Cancellation fees are currently waived.
For our cash tippers, our stylists can provide their Venmo accounts if you'd like to avoid cash.
We have hand soap, tissues, hand sanitizer, and wipes available for clients and staff. (And lotion for those dry hands.)
We're doing our part to help keep Carrboro as healthy as it is cute.