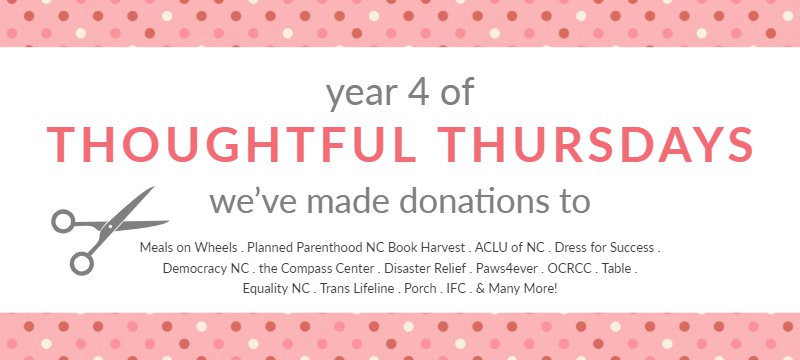 Our 4th Year of Thoughtful Thursdays
We're heading into our FOURTH year of Thoughtful Thursdays.
"Thoughtful Thursdays" is an initiative to help locally affiliated non-profits who provide support to vulnerable populations. Every month, we donate 15% of retail sales made on Thursdays.
In the past three years, we've been able to make donations to Meals on Wheels, Planned Parenthood NC, Book Harvest, ACLU of NC, Dress for Success, Democracy NC, the Compass Center, natural disaster relief, Paws4ever, OCRCC,Table, Equality NC, Trans Lifeline, Porch, IFC, & many more!
We couldn't do it without you, Carrboro!