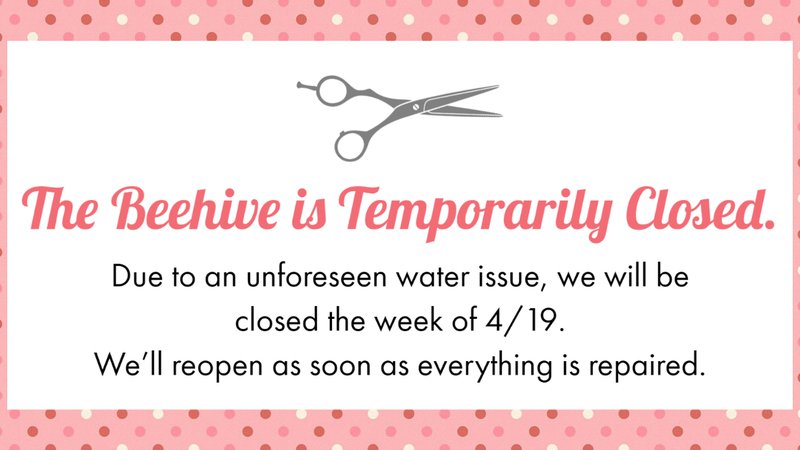 The Beehive is Temporarily Closed
We will be temporarily closed starting Monday, 4/19 due to a water issue under our building.
At the moment, we don't know how extensive the repairs will be, or how long we will have to be closed. If you have an appointment that will be impacted by this closing, we will contact you.
We are so sorry for the inconvenience. Your continued support through this crazy pandemic has meant the world to us! It looks like 2021 is proving to be just as "interesting" as the year prior.
In the meantime, keep being cute, Carrboro!