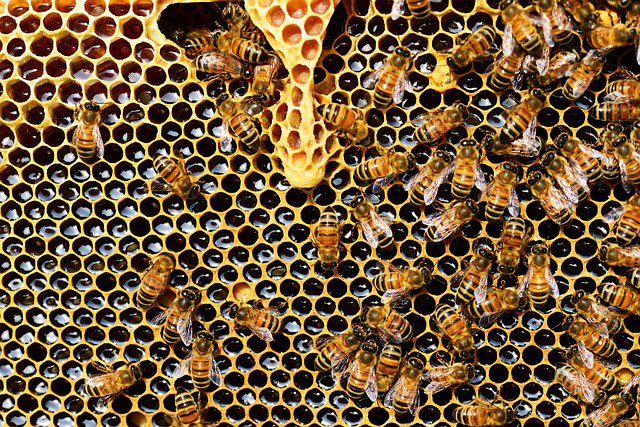 Things Are Buzzing at the Beehive
We have some changes coming up, and we have a bunch of exciting news.
Price Change: Starting November 1st, color service prices will go up $10 for all our stylists, and children's cuts (11 and under) with Diane and Tonya will increase to $45.
Online Booking: Online booking is convenient for a lot of folks, but unfortunately, we've been experiencing a higher number of no-shows for first time appointments. To combat this, clients who book through our website will need to enter a credit card to secure the appointment. If the appointment is missed or cancelled less than 24 hours before the scheduled time, there will be a $40 "no-show" charge.
Beehive Kids Art Show: We love the entries of our youngest artists every Art Challenge so much, that we're giving them their own show! We'll be hosting an art show for Carrboro's up-and-coming artists January - February. The opening reception will be during 2nd Friday Art Walk on January 10th. Any Beehive clients ages 7 - 15 are welcome to submit an original piece for the show. The theme is Beehive Kids! Entries need to be brought to the Beehive by  Saturday, January 4th by 6 pm, and framed for hanging.
Where's Nicole? Have you noticed Nicole working the evening shift during the week in snazzy black scrubs? That's because she's going to Beauty School at Alamance Community College! We're so excited for her, and can't wait to hear all her Tales from Beauty School.
We recycled HOW MUCH hair? By now, y'all know we are a Green Circle Salon. But, did you know that in 2018 The Beehive redirected 125.5 lbs of solid waste 45.5 lbs of liquid waste? That's 175lb lbs total!!! Thank you for helping us keep Carrboro as sustainable as it is cute.
Thoughtful Thursdays: Thoughtful Thursdays is still going strong! As part of our #ThoughtfulThursdays initiative, The Beehive donates 15% of all retail sales made on Thursday to a different non-profit every month. If you have any favorite charities that you would like us to add to our rotating list, please let us know. This November's recipient is Planned Parenthood!
If you have questions about any of the updates in this newsletter, feel free to call us at 919-932-4483, or email us at thebeehivesalon@gmail.com
Thanks for your continued support this year. We love being a part of the Carrboro community, and y'all are the reason.