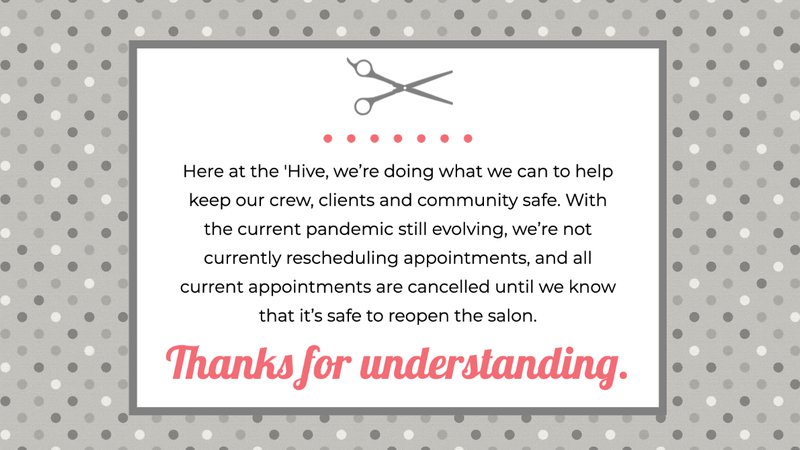 April Updates & How You Can Help
Here at the 'Hive, we're doing what we can to help keep our crew, clients and community safe. With the current pandemic still evolving, we're not currently rescheduling appointments, and all current appointments are cancelled until we know that it's safe to reopen the salon.
We're as anxious to get back in the salon as you are. Our hair is a mess too! We'll contact you as soon as we can. In the meantime, if you have any questions about hair, product, or just want to drop us a line to let us know how you're coping, you can email us at theBeehiveSalon@gmail.com. Stay as safe as you are cute, Carrboro! We love you!
If you'd like to help out our stylists by dropping them a tip, you can do so here:
Diane (Venmo): @Diane-Koistinen
Tonya (Venmo): @tonya-sink
Alison (Venmo): @alison-nickles
Crystal (PayPal): crystall1992@gmail.c<wbr/>om
Nicole (PayPal): ladyattercop@gmail.<wbr/>com