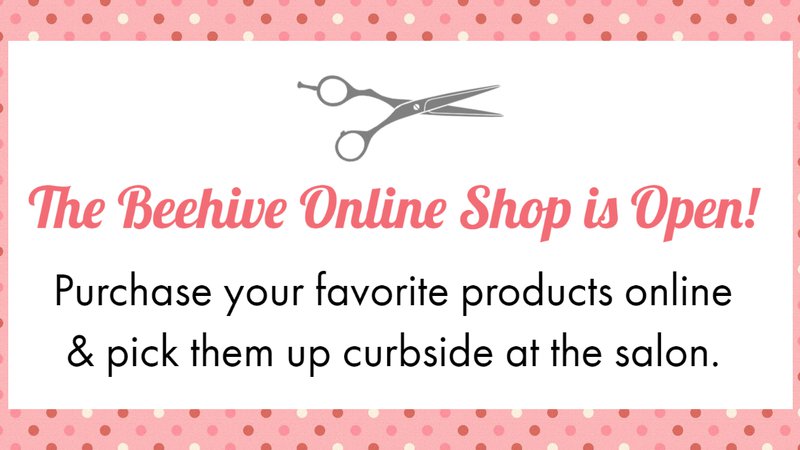 Salon Updates & Online Shopping
Y'all have been emailing and calling us with your concerns for the salon and our team. We want to take this opportunity to reassure everyone that we're all doing well. Our number one priority during this time is to keep our staff, clients and the community healthy. Everyone is continuing, in accordance with the Governor's orders, to shelter in place. As soon as it is safely possible, we will reopen the salon and get everyone rescheduled, and looking cute.
The Beehive Salon would like to give huge thanks to every single one of you for the support we have received. There have been so many gift certificates purchased, tips to individual members and straight up donations and we are blown away by your generosity and support during this crazy time!  We are feeling the love from y'all!
I know we're all ready to get our hair care needs addressed, but in the meantime, you can purchase your favorite products for pickup by clicking here, or on "shop now" above. If your roots are driving you crazy, some clients may be eligible for "take home" color kits. Email us at theBeehiveSalon@gmail.com to find out if this is the right option for you.
If you'd like to help out our stylists by dropping them a tip, you can do so here:
Diane (Venmo): @Diane-Koistinen
Tonya (Venmo): @tonya-sink
Alison (Venmo): @alison-nickles
Crystal (PayPal): crystall1992@gmail.com
Nicole (PayPal): ladyattercop@gmail.com
Stay home, stay safe, and know we love you all!