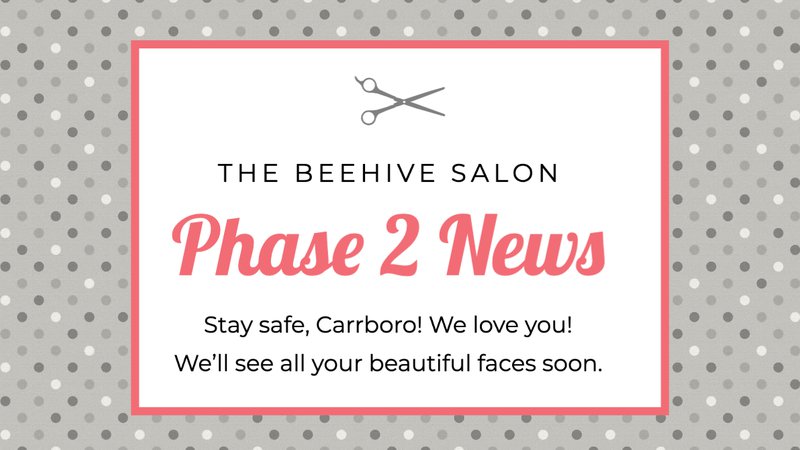 Phase 2 News
As of Governor Cooper's announcement yesterday, salons are reopening under Phase 2. We're hoping to reopen by mid-June. In the meantime, we'll be deep cleaning the salon, reorganizing schedules, and implementing new safety procedures for staff and clients. Keep an eye on our social media accounts for salon requirements and updates.
Once we feel we're in the position to Keep Carrboro Cute safely, we'll start contacting our clients about their missed appointments.
In the meantime, you can visit our website for up-to-date info, and our online store for any products you need. We're still offering curbsite pickup at the salon.
Stay safe, y'all. We'll see all your beautiful faces soon!