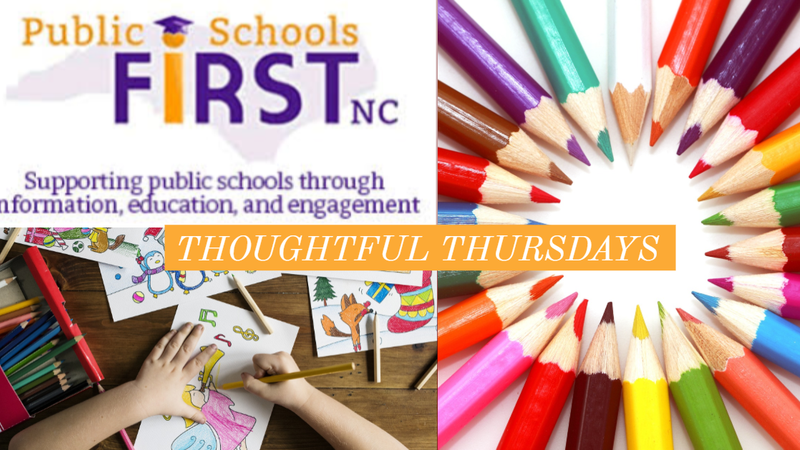 Thoughtful Thursdays in May
Public Schools First NC is a statewide nonpartisan, nonprofit organization focused solely on pre-K – 12 public education issues. We collaborate with parents, teachers, business leaders, civic leaders, and communities across North Carolina to advocate for one unified system of public education that will prepare each child for productive citizenship.
Every Thursday in May, 15% of all retail sales will be donated to PSFNC as part of #ThoughtfulThursdays. Thoughtful Thursdays is an initiative we started in November 2016 to help Businesses and Charities who support local/ vulnerable populations in a way that is both sustainable and practical.